Located in British Columbia, Canada Whistler Blackcomb is North America's biggest ski resort with the highest uphill lift capacity. It is a favorite of Clark Weeks and we think you will love it as well. Whistler and Blackcomb are in fact two ski resorts that are connected by a scenic pedestrian village that houses more than 90 restaurants.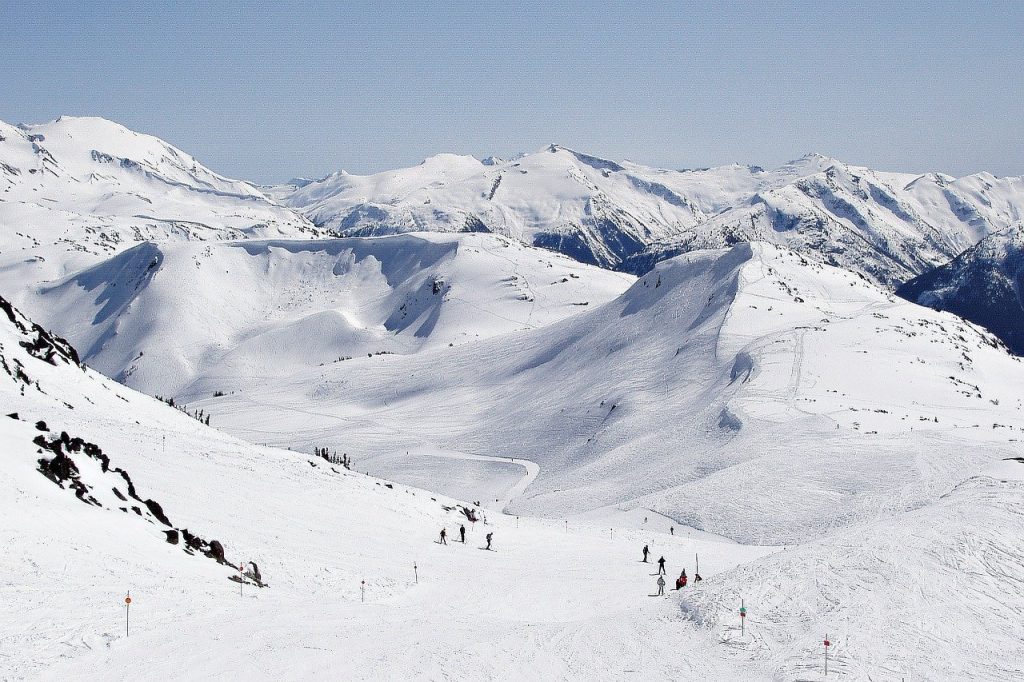 Whistler Blackcomb is home to 3 glaciers, 12 alpine bowls, 37 lifts, 200 marked trails, and over 8000 acres of skiable terrains. From Vancouver, it is approximately 83 miles away and Vancouver International Airport is the perfect option to fly into in case you are getting there by plane. You can then hop on a shuttle that might take 3 hours or rent a car that would be a 2-hour drive.
What Is the Best Time to Ski? Clark Weeks says Anytime.
For fresh snowfall, January to March is the right time. If you prefer powder snow, February is the month you should consider. Christmas and New Year's Eve will have the best ski atmosphere though you will have to face long queues at gondolas and chairlifts. You will also have to book for hotels and restaurants far ahead of your arrival and pay more for accommodations since this is the peak ski season.
However, it still snows a lot in April in Whistler Blackcomb when the weather is warmer. But the crowds are gone by then and lift tickets and accommodation come with big discounts.
Things to Do
Whistler Blackcomb's skiing facilities will keep you satisfied for a whole week considering you won't do the same run more than once. Aside from that, you are spoilt with other amazing choices as well.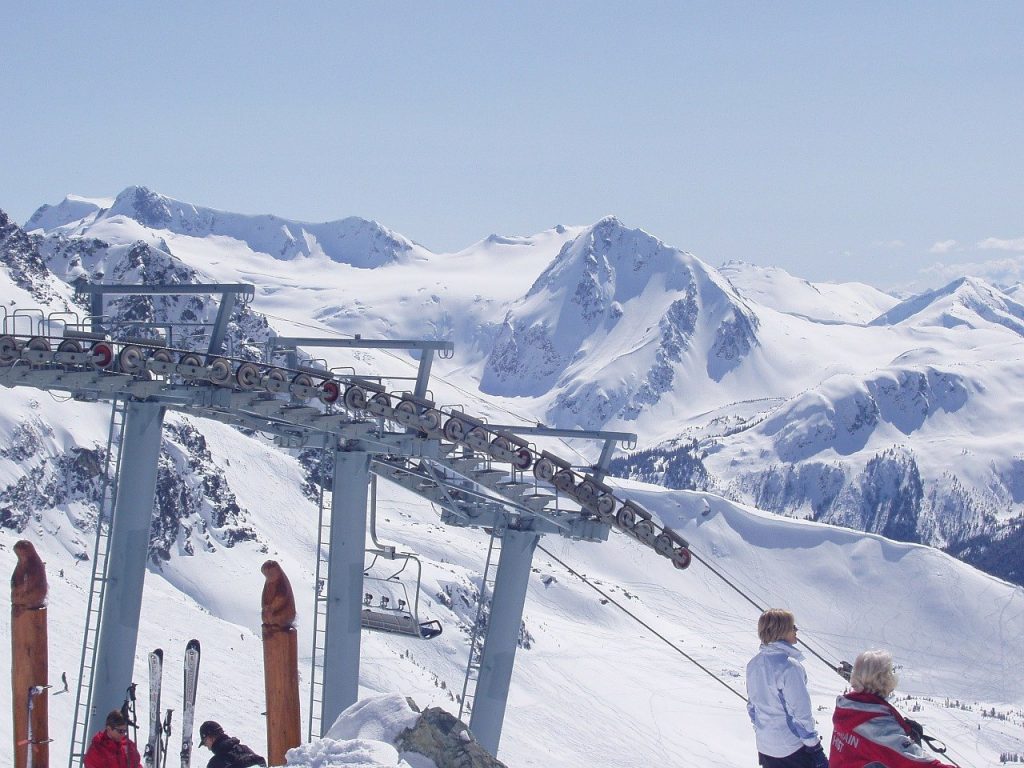 For instance, if you are into heli-skiing, you will find three operators in this area, the largest one being Whistler Heli-Ski. Cat skiing enthusiasts won't be disappointed either, with two cat ski operators in Whistler offering exclusive terrain just 15 minutes away from the resort. But the amount of snowfall the area receives doubles and sometimes even triples the amount that is seen in the resort area.
One interesting fact is one in every five visitors does not even ski when visiting Whistler Blackcomb! What do they do? They take part in snowmobile tours, snowshoe tours, sight-seeing tours, snowcat tours, ziptrek ecotours, snowtubing tours… as said before, there is no shortage of outdoor activities.
Après Ski
Whistler Blackcomb is also known for its slope-side restaurants and bars and vibrant nightlife. You get to enjoy close-up views of the mountains and listen to live music when having your dinner. Whistler is particularly favored by party lovers and the GLC – the best Après bar in North America as rated by the Ski Magazine – is situated right here.
Winter Events
Whistler Blackcomb holds a number of weekly winter events when freestyle snowboarders and skiers make huge jumps right above the pedestrian village square. Aside from firework displays, comedy shows and restaurant testing tours, you can join the Whistler Film Festival (30 Nov – 4 Dec), the Whistler Pride and Ski Festival (22 to 29 Jan), and the World Ski and Snowboard Festival (7 to 16 April).…